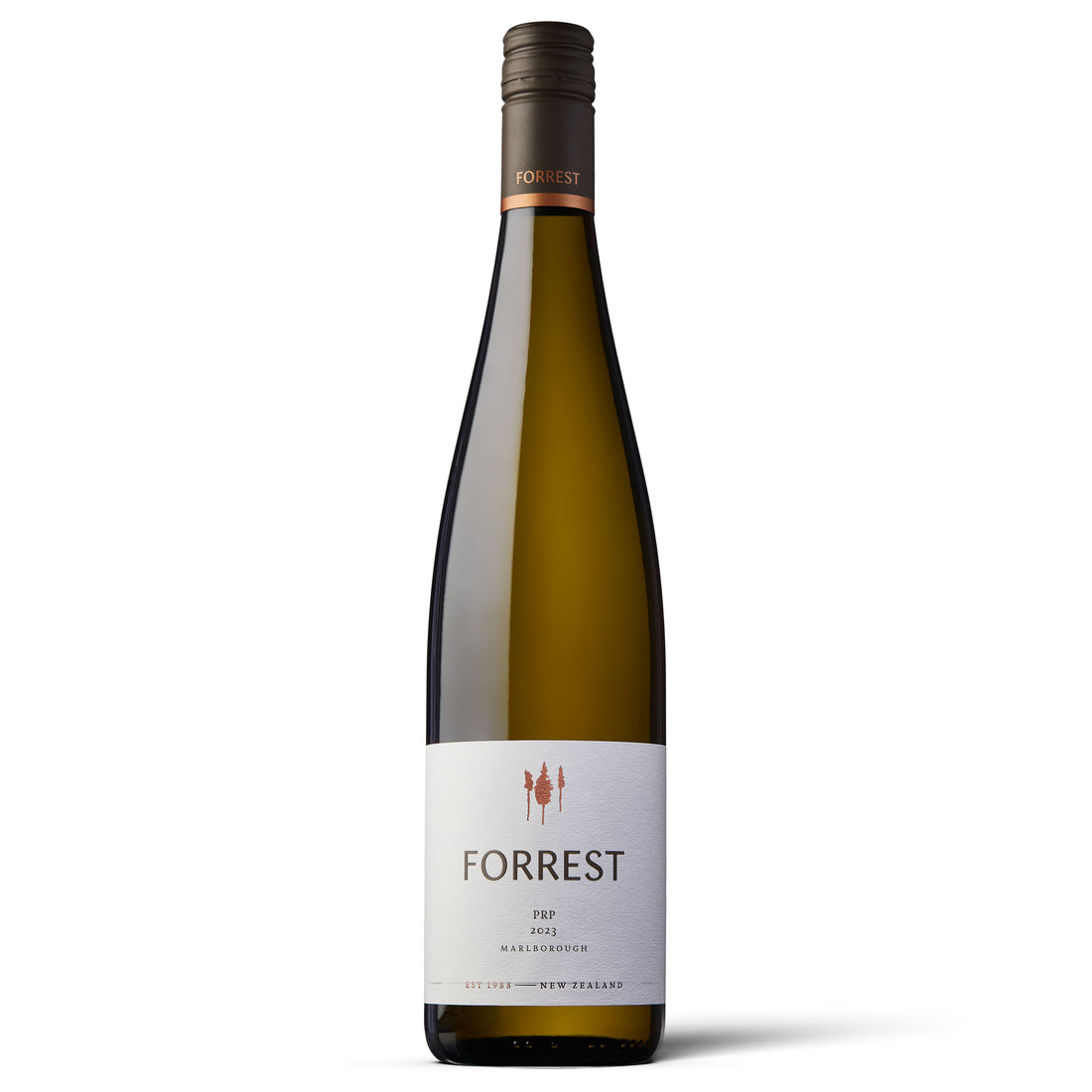 A delightful surprise: a mix-up of tank numbers in the winery resulted in this serendipitous blend of Pinot Gris, Riesling and Petit Manseng. Reminiscent of John Forrest's renowned accidental Rosé, the first wine he ever made, we understand that the most remarkable achievements often come about by sheer luck.
The PRP pops out of the glass with aromas of luscious rock melon, papaya, apricot and a hint of aromatic spice. The palate follows through with fresh tropical fruits, zesty citrus and a touch of off-dry sweetness to keep it tantalisingly tasty to the next mouthful!

Vineyard Sites
The grapes for this wine come from our vineyards in the Northbank of the Wairau River, where the soil is a mixture of river stones and Kaituna clay, and we added some textural complexity with fruit from the Wairau gravels, free draining, mineral and lively.
Vinification
The grapes were machine harvested in the cool of the morning, cold settled and cool fermented in stainless steel tanks prior to blending and finishing for bottling in spring.
Analysis at bottling
pH 3.15 | TA 7.1 g/l | RS 13.5 g/l | Alc 12.0%