You're not drinking one year's vintage
You're drinking 30 years of Forrest.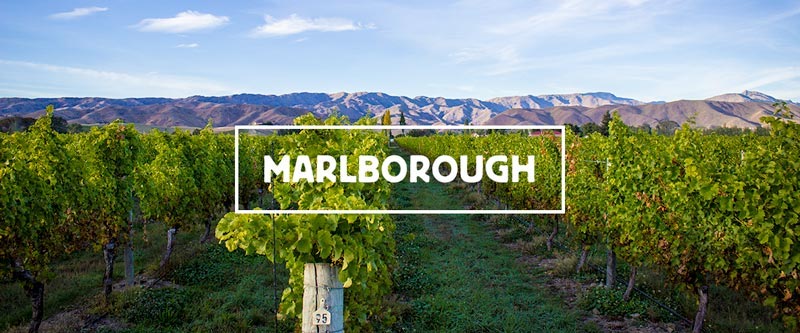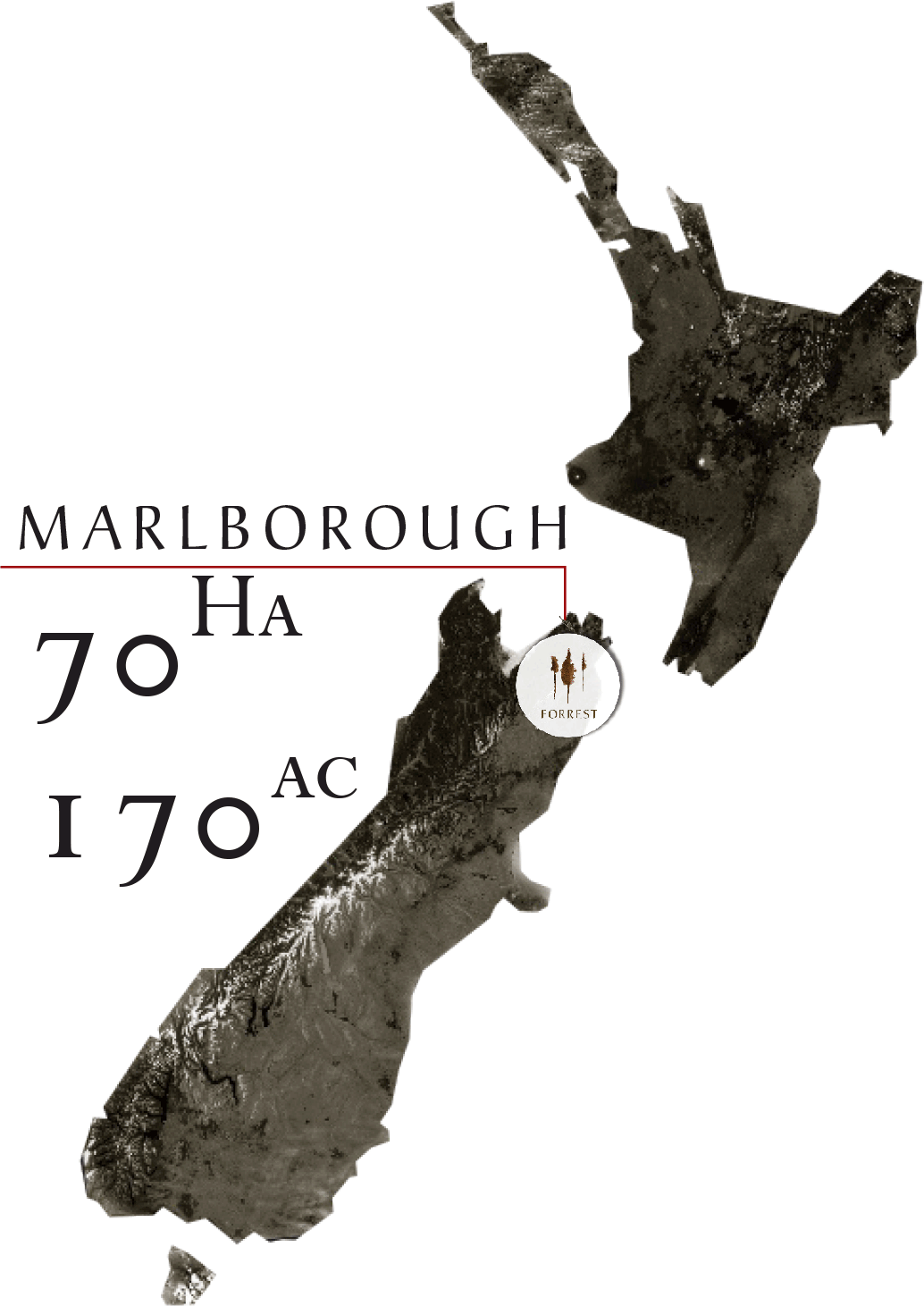 The stony skeleton of the Wairau River provides the perfect home for Forrest Wines.  Our family owned winery and vineyards situated amongst the alluvial river deposits of the Wairau River plains and its surrounding hillsides offer wines with character and distinction.
Returning to Marlborough in the 1980's, founder John Forrest plays homage to his farming roots. It is a love for this place and the uniqueness of this terroir that is expressed in every bottle of Forrest. Elegant, pure and unique – Quintessential Marlborough!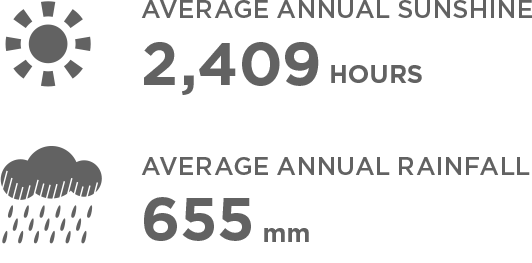 Climate
Plenty of sunshine, moderate temperatures and strong diurnal variation are the keys to Marlborough's piercing fruit intensity, strong varietal expression, and acid retention over long ripening periods. 
The eastern coastal aspect bestows cooling sea breezes and protective mountains, providing relief from extreme rain and wind. Long Indian summers occasionally dice with drought but more often allow a wide range of styles to flourish.
Soil
Ones of the keys to Marlborough's success is its ancient, glacial, free-draining soil. The extensive braided river systems deposited a threaded legacy of stony sandy loam over very deep, stony gravels. Rapaura is stoniest; the lower Wairau has more loam and thus higher water retention. Clay is prevalent in the southern valleys, assisting Pinot Noir. While the Awatere is more fragmented, with gravelly silt-loams and wind-blown loess.
2015
Beth, John, Brigid, Sam and Reid
1988
Reid, John, Beth, Sam and Brigid
1990
John & Brigid
Renwick Cellar Door Inauguration
Dr John Forrest
Dr John William Forrest was born (1955) and bred in Marlborough, New Zealand. A PhD in Neurophysiology decided to become a wine grower and returned to Marlborough in 1988 to establish Forrest Wines alongside his wife Brigid. Lower alcohol and screw cap pioneer, he is known for pushing the boundaries in New Zealand wine.
Dr Brigid Forrest
Alongside the day-to-day involvement in the vineyard, winery and administration, Brigid has served 30 years as a medical doctor working in General Practice, specialising in pregnancy care, birth and families, and then as a community geriatrician managing the physical and mental health of older people and then Hospice, ensuring that people can live life fully to the very end. 
Beth Forrest
General Manager / Winemaker
Masters in Oenology from Adelaide University, Beth brings with her a wealth of knowledge, vibrancy, youth and an infectious passion for winemaking,  continuing the innovative, cutting edge and the sometimes mad scientist theories that have made Forrest what it is today.