2020 Forrest Riesling - 6 bottles - Spring Special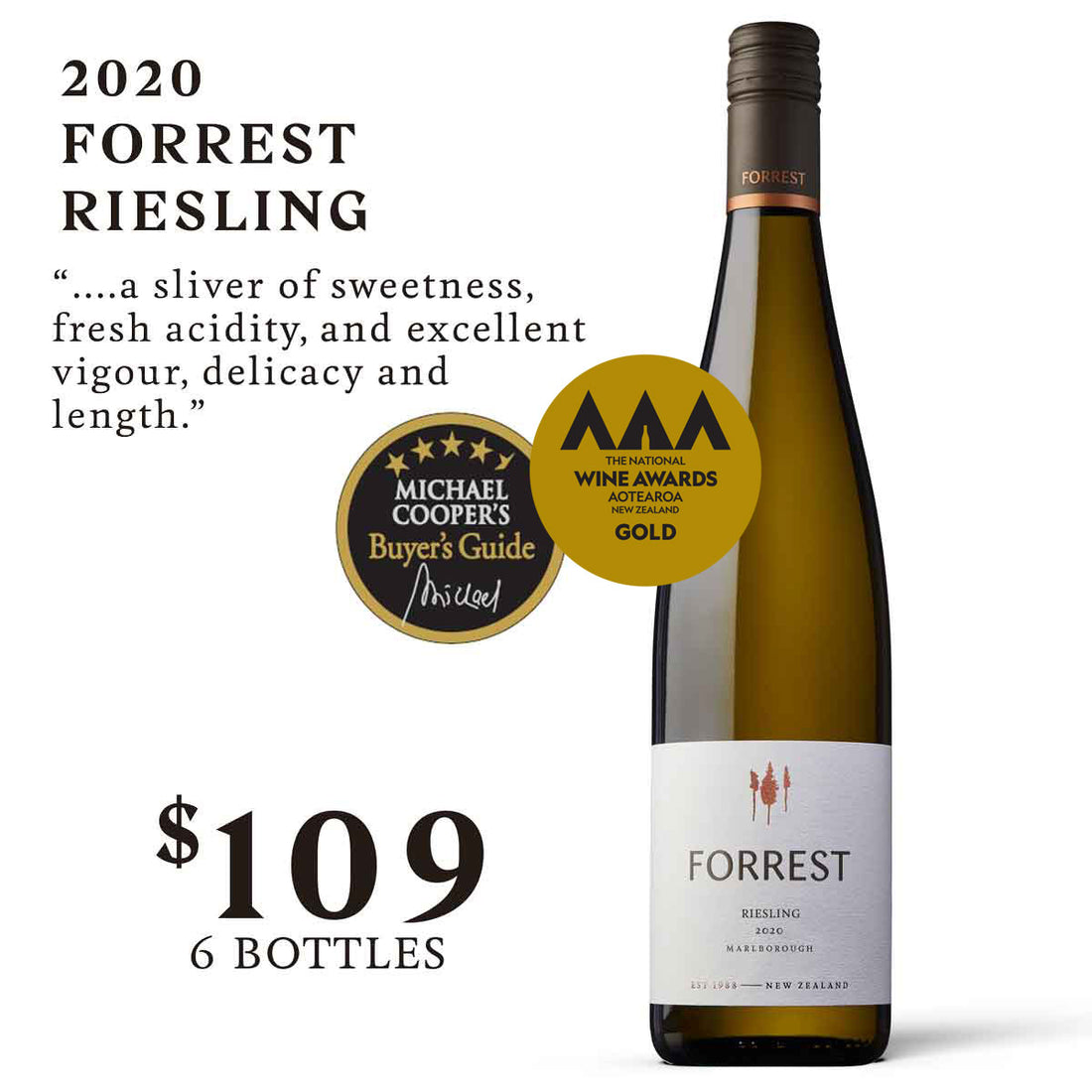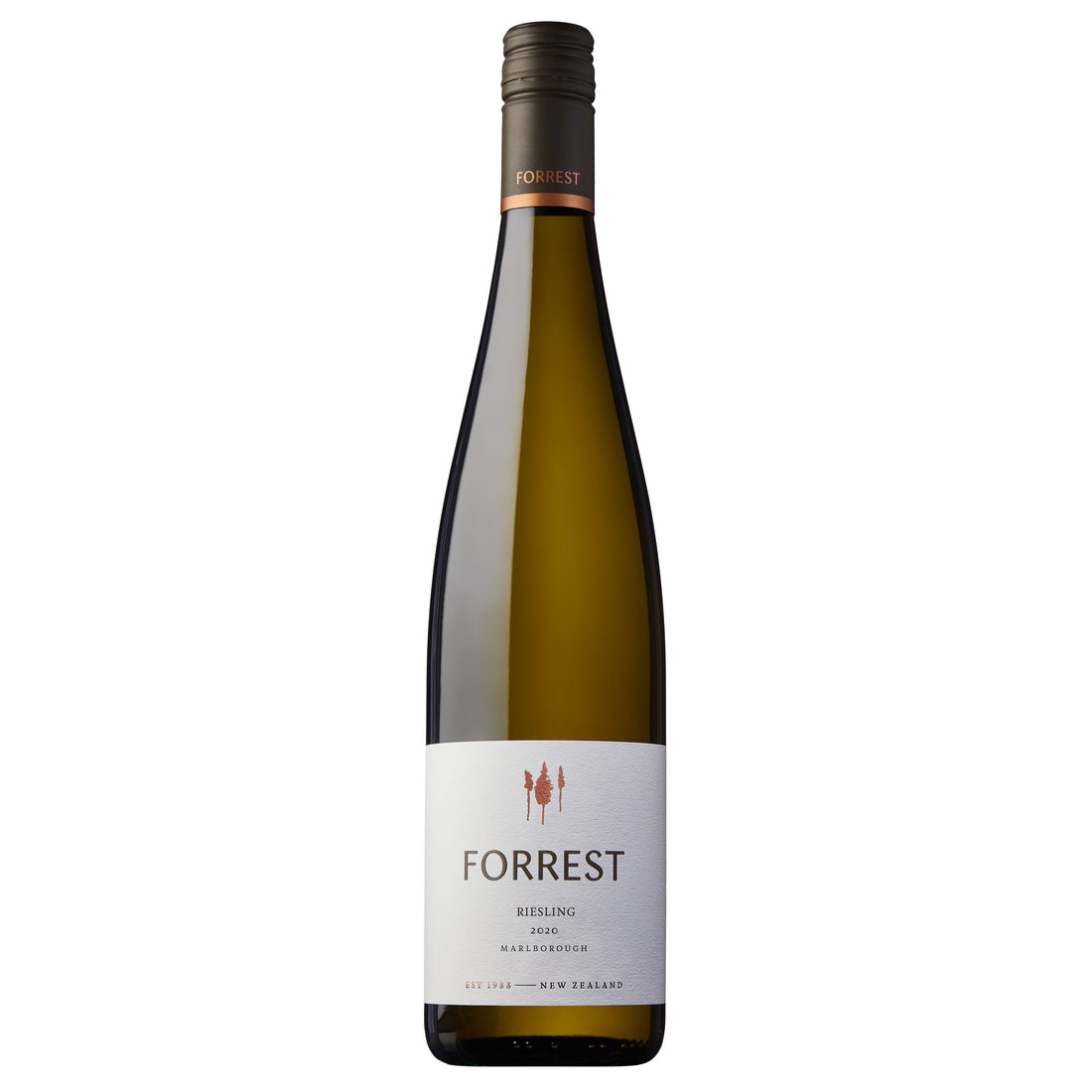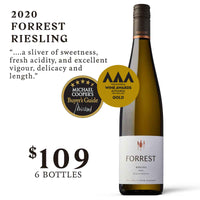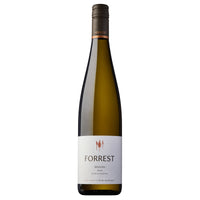 2020 Forrest Riesling - 6 bottles - Spring Special
Off-dry and simply delicious! Our pick for serious Riesling connoisseurs. The fruit character of the Southern Valleys is balanced by the minerality of the river gravels, all wrapped up in a dry, crisp acidity. 10+ years of aging potential if you have the self-control but drinking exceptionally well now.
Vineyard Sites
Native Country: Rhine River region, in Germany, France, Austria, and Switzerland.
Plantings Worldwide: 136000 acres/55000 hectares in Germany, USA, France, Australia, Austria, Italy, Canada, Chile, and New Zealand.
From dry to scrumptiously sweet, one the best cellaring white wines, often misunderstood, it's the perfect match to spicy, asian cuisine.
Vinification
The grapes were machine harvested in the cool of the morning, cold settled and cool fermented in stainless steel tanks before blending and finishing for bottling in spring.
Analysis at bottling
pH 3.09 | T.A. 7.35 g/l | RS 4.5 g/l | Alcohol 12.5%